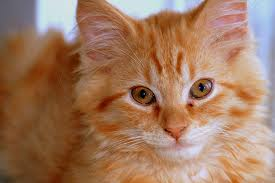 She is a yellow and orange she-cat. Roleplayed by Uglyduck713.
Mother
Grassmeow
Father
Berrytail
Brother(s)
Moonkit, Boardkit
Trivia
Her mate will be Stormwing in the future.
Her warrior name will be Sunburst.
Sunkit's theme song: http://www.youtube.com/watch?v=9Au4XDY9b0w&feature=related It's called move your body. This is her theme song because she is happy and dances like a raver. The song is Techno/Rave music genre.